THE PERFECT PLATTER DOESN'T EXI-
Introducing the Terroir&Thyme Harvest Platter!
Planning a get-together, a kitchen-tea, baby shower or any other celebration? our Harvest Platter has been composed as a symphony of flavours and textures to wow your taste buds. All you have to do is simply sit down, add wine and indulge :)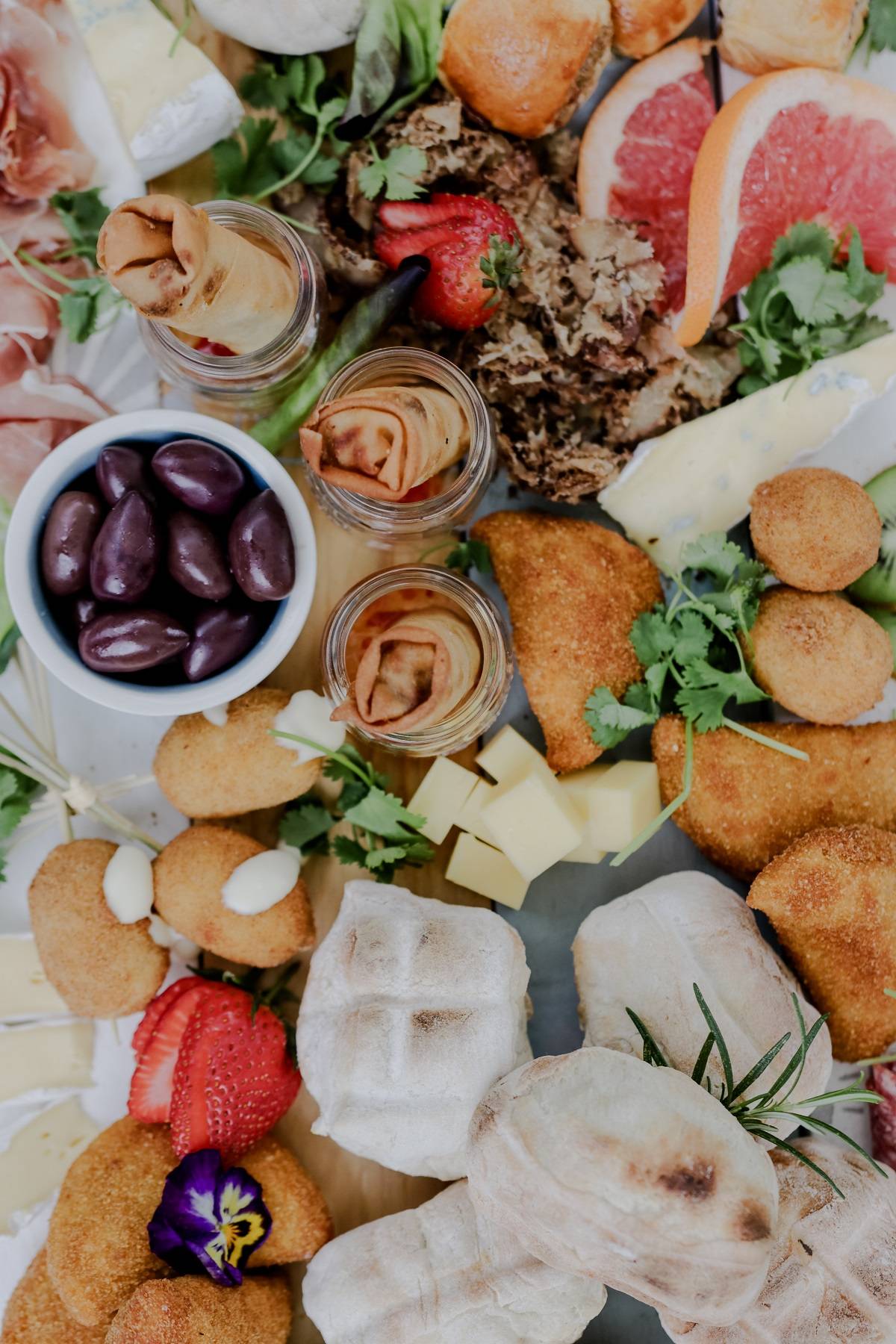 PLEASE NOTE IMAGES ARE FOR ILLUSTRATIVE PURPOSES ONLY AND MENU MAY VARY ACCORDING TO SEASONALITY OF CERTAIN INGREDIENTS.